For more information on this product please visit us at our new website:
Push / Rock Hand Control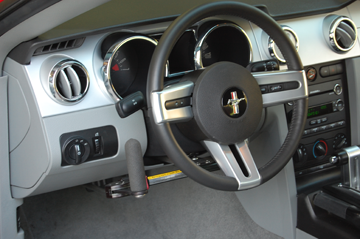 The MPS Push/Rock Hand Control is the newest addition to our line up of quality driving aids. This control enables the driver to apply the accelerator and brakes by hand. When the upright handle is pushed forward toward the brake pedal the brakes are applied. When the upright handle is rocked rearward toward the user the accelerator is applied.   It also comes with Accelerator lock-out feature for added safety.
This popular style is a favorite recommendation of many driving evaluators, and our superior design is sure to become a best seller.